Laurie Beth Clark is a Professor of Non-Static Forms in the Art Department of the University of Wisconsin where, since 1985, she has taught studio classes in Video, Performance, and Installations, as well as Special Topics like Collaboration and Relational Aesthetics and more than twenty different academic seminars in Visual Culture Studies. Clark was raised in Brooklyn, New York. She earned degrees in Art from Hampshire College (BA 1976), University of New Mexico (MA 1981), and Rutgers University (MFA 1982).
Since the 1980s, Clark has made large-scale, site-specific installations and solo and collaborative performances, single-channel and multi-channel video works, and virtual environments. Early on, her work was featured as historically significant venues including Franklin Furnace, Randolph Street Gallery, WARM Gallery, and the Cleveland Public Theatre Performance Art Festival. Since that time, she has done 150 shows and performances in 35 countries on five continents. Her work has been recognized with funding from the Art Matters, Arts Midwest, Film in the Cities, Jerome Foundation, McKnight Foundation, National Endowment for the Arts, and the Wisconsin Arts Board and roughly one hundred reviews in newspapers and periodicals. Clark has lectured all over the United States and in Argentina, Brasil, Croatia, Germany, Ghana, England, Indonesia, Korea, the Netherlands, Portugal, Singapore, and Wales.
Over the years, the recurring themes in Clark's work are gender and ethnicity, justice and memory, the nexus of employment and unemployment, and the persistence of material culture into the electronic era. Clark also collaborates with Michael Peterson under the group name Spatula and Barcode on creative projects that explore hospitality and discourse. Parallel with her creative practice, Clark has published critical and scholarly essays in print journals, electronic journals, and anthologies. Since 2001, Clark has been working on a global comparative study of trauma memorials called Always Already Again: Trauma Tourism and the Politics of Memory.
Stephen Hilyard is an artist and Professor of Digital Arts at the University of Wisconsin Madison. He creates artwork in a wide range of media both digital and traditional. A common theme in his work is the paradoxical nature of our impulse towards the profound – at once both sincere at an emotional level whilst remaining in every way mediated by our culture. In particular his work deals with the sublime experience and often presents nature and landscape as digitally manipulated simulacra. His art projects have involved travel to a number of remote locations, including diving in a frigid Icelandic lake and a number of expeditions to Svalbard international territory in the high Arctic.
Hilyard was born in Britain, where he trained to be an architect. He subsequently supported himself by working as an architect while developing a career as an artist. After traveling and living in Africa for several years he moved to San Francisco, where he continued to make art, specializing in sculpture. During this time he worked as a professional sculptor in a fine art bronze foundry before moving to Los Angeles to study at the University of Southern California. After receiving his M.F.A. he worked for two years for Peter Carlson & Co., a company that specializes in large scale fine art fabrication, where he helped create work for Jeff Koons and Claes Oldenburg. As a design engineer for the company he started working with digital drafting programs and 3D modeling applications. He began to use computers in his own art practice soon after this. From 1999 to 2004 he taught Sculpture and 3D Digital Media at the University of Minnesota Duluth. In 2004 he accepted his current position at the University of Wisconsin Madison where he specializes in teaching digital media. Hilyard's work has been exhibited internationally, including galleries in New York City, Los Angeles, San Francisco, Chicago, Seattle, Minneapolis, London, Berlin, Shanghai, Hong Kong, Dubai, Sao Paulo, Riga, Perth and Sydney. Hilyard's practice has been supported by grants and fellowships from The Huntington Library, The Harpo Foundation, The American Scandinavian Foundation, The McKnight Foundation, The Wisconsin Arts Board and the Minnesota State Arts Board.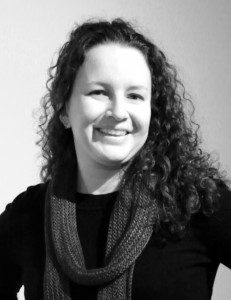 (b. 1979 Miami, FL) Meg Mitchell is an Assistant Professor of Digital Media at University of Wisconsin-Madison. Her early childhood years were spent listening to the operatic and choral performances of family and playing video games with teenage boys. Mitchell studied computer science at university, but ultimately followed her desire for artistic expression and creative fulfillment against her family's better judgement. She received a BFA in Sculpture from the University of South Florida in 2005 and an MFA in New Genres from the University of Maryland College Park in 2008. Prior to joining the faculty at UW-Madison in 2011, she worked for 3 years as an Assistant Teaching Professor at Florida State University.
Meg Mitchell's work operates at the intersection of the material, the textual, and the public sphere. Often referencing seemingly disparate things such as weather, data flows, plant sexuality and technological systems, the work seeks to reconcile the opposing forces used in its metaphorical construction. She uses humor to subvert formalist interpretations of her work, and to play with the boundaries between the conceptual and the physical spaces her work occupies. Mitchell borrows from a diverse range of sources such as historical archives, contemporary advertising, camp, cinema, art history, and historical representations of technological progress. The work takes on various and shifting forms such as sculptural installations, mobile applications, printed ephemera, horticultural installations, and public performances.
Mitchell has shown her work in numerous group and solo exhibitions domestically and internationally, at venues such as the Atlantic Center for the Arts, Conner Contemporary, the DC Art Center, the MAK (Museum of Applied Art) in Vienna, Austria and the International Waldkunst Zentrum in Germany. Her work has been featured in many publications, such as Art Papers, Art in America and the Washington Post.
In 2013, Michell was awarded an Expanded Artist's Book grant from Columbia College Chicago for a project in collaboration with Denise Bookwalter, "Rain/fall", a data driven artist's book and mobile application that was published in 2015. That project has been shown in 10 exhibitions and been purchased by 14 public collections as of 2016.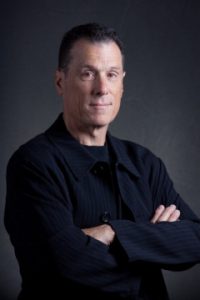 His work in video and video installation has been shown both in the United States and internationally in museums, galleries, on Public Television and in festivals around the world.
Mr. Rosenberg has received numerous grants and awards including, an NEA Dance/Film/Video grant, (with choreographer June Watanabe), an NEA/Southeast Media Fellowship, two Zellerbach Foundation grants, a Painted Bride Art Center New Forms Grant, (co-recipient with Li Chiao-Ping), a Wisconsin Arts Board Fellowship, an IZZIE award for his work with Ellen Bromberg and John Henry on "Singing Myself A Lullaby" and a Fellowship from The Project on Death in America for another project with Ms. Bromberg. His video dance, "My Grandfather Dances" with Anna Halprin was awarded the Directors Prize at the Jewish Video Festival, Judah Magnes Museum, in Berkeley.
He has been an artist in residence at The Institute for Studies in The Arts, Bates Dance Festival, and the International Festival of Video Dance in Buenos Aires, Argentina, and his writing on dance for the camera has been published in journals including LEONARDO.
Recent shows include, Dance on Camera Festival, New York, Video Festival Riccionne Teatro Televisione, Riccione, Italy, The Contemporary Art Museum in Buenos Aires, The New Museum of Contemporary Art, NY, Mostra de Vídeo Dansa de Barcelona, Spain. He was the Director of the American Dance Festival's video archival program for over a decade and continues to direct ADF's Dancing for the Camera Festival.
José Carlos Teixeira is a Portuguese visual artist and researcher. He holds an MFA in Interdisciplinary Studio from UCLA, and a BFA degree from the School of Fine Arts at theUniversity of Porto.
His research-based and interdisciplinary work involves video, installation, text and photography. Through performative and participatory structures, he examines notions of language, locational identity, exile and displacement, addressing the limits and overlapping of personal and socio-political territories, physical and psychological spaces.  The relationship with, and the representation of Otherness occupy a central role in his ethical and aesthetic materializations. In his socially-engaged practice, Teixeira is concerned with generating an encounter and framing the moment without absolute control of the outcome.  He is open to what the situation and the participants have to offer, and interested in creating moments where co-authorship might occur.
Teixeira's work has been shown across Europe and in the USA – as well as in Brazil, Singapore, China, Angola, Mozambique, Cape Verde and South Africa; in venues such as the LACE, Hammer Museum (Los Angeles), Armory Center for the Arts (Pasadena), Art Interactive (Boston), Museum of the City of New York, Residency Unlimited (NY), MOCA (Cleveland), MMOCA (Madison), Peter B. Lewis Center for the Arts (Princeton), Württembergischer Kunstverein (Stuttgart), DAZ, Berlinerpool (Berlin), Rencontres Internationales Paris/Berlin (Paris), National Center for Contemporary Art (Moscow), M. K. Ciurlionis National Museum (Kaunas), Hélio Oiticica Art Center (Rio de Janeiro), S.P. Cultural Center (São Paulo), Oriente Foundation (Macao), EDP Museum, Gulbenkian Foundation, Carmona e Costa Foundation, Goethe-Institut (Lisbon), Galeria Presença, and Soares dos Reis Museum (Porto), to name a few. Teixeira is represented in several art collections, and he has been the recipient of a Fulbright Grant, Gulbenkian Foundation/FLAD Grant, Fuso Video Festival Jury Prize, and the 2005 EDP New Artists Prize nomination, among others.  He was an artist-in-residence at the Akademie Schloss Solitude (Germany), MacDowell Colony, and the Headlands Center for the Arts (USA).
From 2013 to 2016, prior to joining UW-Madison, he was the Champney Family Visiting Associate Professor, a joint position between Case Western Reserve University and the Cleveland Institute of Art.