4D @ the University of Wisconsin-Madison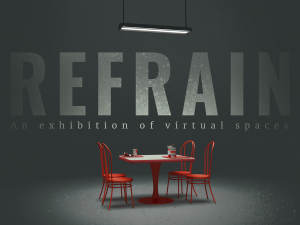 We are a 3 year MFA program situated in one of the Nation's top research universities, in the vibrant city of Madison, Wisconsin. We aim to create a community of artists and scholars that collaborates in a spirit of exploration and discovery regardless of disciplinary boundaries. This area explores the potential of research that may exist in the space between disciplines and medium specific practices. The area of research coalesces around ideas and concepts that are flexible, responsive, fluid and open which may include either singularly or in combination elements of the following: Collaborative practices, digital fabrication, generative art/code, hybrid and interdisciplinary approaches, digital media, 2d and 3d digital animation, digital imaging, installation, "newer" genres, "newer" media, performance, physical computing, social practice, time based art, video art, and video essay.
Graduate Funding
We are a 3 year, fully funded program. Prospective applicants can consult the departmental website for more information on applying to the MFA program.
Teaching assistantships and Research Assistantships are available.
Art Department Mission Statement 
The Department of Art at the University of Wisconsin-Madison is committed to teaching art in the context of a major research university and a vibrant intellectual community. Its mission is based on the premise that art is the nexus of all the humanities and that creative expression in the visual arts has provided some of the most enduring contributions to society and culture. The art department strives to provide both a fertile and challenging environment for aesthetic and critical engagement, and the technical skills necessary for the practice of art in the changing landscape of the twenty-first century. It encourages innovation and cross-disciplinary activity, and believes that students should utilize the vast academic resources of the university to inform and deepen their artistic vision.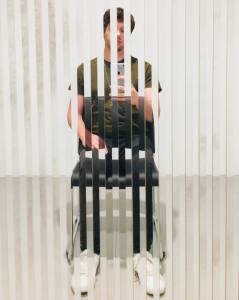 At the University of Wisconsin-Madison, education in the visual arts is provided by an outstanding faculty of accomplished practicing visual artists supplemented by an ongoing and active visiting artist series that presents both emerging and established artists. Disciplines are taught in well-equipped studio facilities that include the areas of painting, printmaking, graphic design, sculpture, ceramics, metalsmithing, glass, furniture-making, papermaking, photography, digital media, video, and performance. Both students and faculty cross these disciplinary boundaries easily and without hesitation, and students are encouraged to find their creative voice either within or outside of these boundaries. Artistic practice is defined by attitude, modes of inquiry, and processes of conceptualization—material and media are seen as a means to this end. Expanding the parameters of art-making in a continued effort to remain current and relevant is part of the department's mission. However, the department is equally committed to maintaining the more traditional art forms that have proven their ability to remain relevant throughout centuries of change.
The department has a distinguished history of providing exceptional education in the visual arts in a stimulating, nurturing and diverse community. We, as a department, believe that the arts can make a difference on the local, national, and international level, and that the arts play a vital role in the future of the global community.